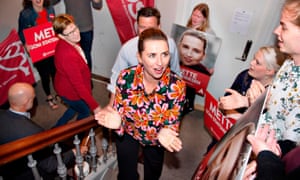 Social Democrats leader Mette Frederiksen
Fighting back against the barbarian invasion. Patriots support leaders who want to preserve our beloved Western ways of life.
The Western traitors will be supporting the people who want our sacred Western lands to be overrun with foreign filth who would be the enforcement arms of the tyrannical elites if those traitors ever take control.
Mette Frederiksen: the anti-migrant left leader set to win power in Denmark | World news | The Guardian
Those days MUST END!!!!  Save the West from barbarian hordes!!!